Ready Set Grow Preschool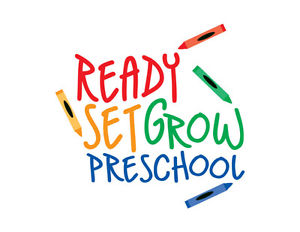 We have two spots left for our 4 year old class for the fall.
Ready Set Grow Preschool is located at 4025 Taylor Street East, where we have convenient parking for parents to drop off and pick up. We have a large three room classroom with access to a gym. We have a program with the residents of Amy House and McClure Place where we go and visit with the "grandmas" and "grandpas."
We are a non-cooperative but parents are more than welcome to spend time in the classroom. We offer field trips, special event days, music, arts and crafts, pre-k development, optional Scholastic book orders and most importantly, a chance for the children to learn through playing and interacting with their friends.
We believe in feeding our students' curiousity, encouraging their exploration, creating discussion and fostering problem solving, and helping them prepare for their school life.
If you are interested in registering your child, or would like to speak to us and see the preschool, please email us through here or call Maureen at (306) 373-2319.