Inspired Leggings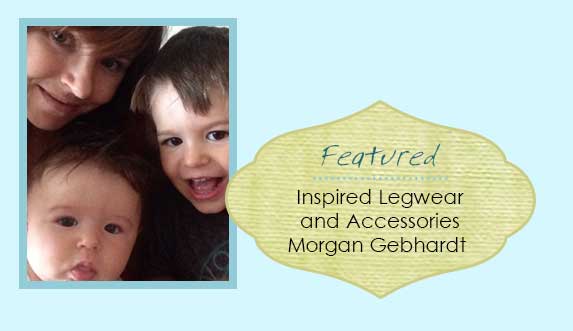 This give away is now closed. You can still get 10% off coupon for all  Saskatoon moms. Just email Inspiredlegwear@yahoo.ca with the promo SaskatoonMoms!
Can I just say how happy I am that  funky leggings are in style!? I love that I can go to work wearing these comfy leggings and add a bit of color to my usually black, dark blue wardrobe.
I was getting frustrated trying to find leggings locally that fun patterns on them for myself. I was so happy when I found out Morgan was selling them! Morgan and I first met when our little ones were babies at a mommy connections group. Isn't Saskatoon a small world!?
I started browsing through her legging photos on her facebook page and fell in love with the wide variety she carries. From cute to funky to festive. A quick facebook message to Morgan and three beautiful leggings were soon mine all within my budget! I have to admit, they are my go to outfit accessory these days.  Any longer sweater, tunic top or even a few of my summer dresses are now paired with my new leggings.  They are so comfy that funky and forgiving.
I have gotten so many compliments on my leggings the last while and for once, I am not just a solid drab set of colors. I have to admit,I am a bit excited for fall boot season because I can pair these legging with some adorable legwarmers and look like I'm put together all without being uncomfortable. That's a big deal for me as this season I have little ones to shuttle from dance to the hockey rink and while sometimes I feel like a frazzled mom, I don't want to look like one!
Morgan and Inspired legwarmers and Accessories are giving away one set of laddies leggings and one set of ladies legwarmers so you can be stylish and comfy too!
Contact Information
Morgan Gebhardt
Inspired Legwear and Accessories
Facebook: https://www.facebook.com/InspiredLegwear
Email: insiredlegwear@yahoo.ca

Why inspired you to start your business?
i wanted to do something to bring in a little extra income while on Mat leave. When I talked with a friend doing something similar incalgary, I thought i would give it a try.
Clothing seemed fun, and something i knew i would get use out of.
What makes your product unique/different?
My products change all the time. Often I only recieve one pair of any given style, so the inventory of leggings and warmers are quite unique. i also plan to show different accessories, keeping up with whats in style.
What keeps you motivated
Right now, this is still a bit new to me, so Im learning as i go. Just having fun,and checking out new styles is keeping me motivated.
If you could have one super-hero power, what would it be?
telekinesis, although it would probably lead to extreme laziness
What is the most rewarding thing about running your own business
Seeing the interest in my products. Im glad i can offer something fun and new.
What tip would you give other moms starting or running their own business?
Give it a try, but be cautious. Some things may require more time, effort and investment than one realizes.
---
Inspired Leg wear is giving away one Ladies Legwarmer and one Ladies Leggings. Draw date Oct 15.
Disclaimer: Opinions expressed belong to Saskatoon Moms and are NOT influenced in any way. Contest open to Canadian residents only.