Saskatoon Swim School Private Lessons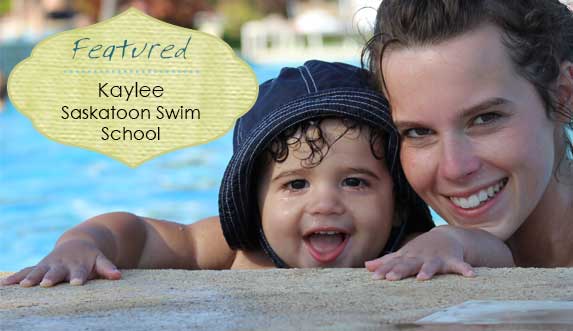 When I sat down and chatted with Kaylee at Saskatoon Swim School about the services she offers and the program she runs, I was instantly wishing I had met her 2 years ago! Kaylee runs private swimming lessons that go beyond can you do a flutter kick for 3 seconds type of classes. Her personalized swimming program is tailored to your swimming requirements. She teaches from 6 months to adults. She is passionite about swimming and how important of a skill it is and I have to admit, I completely agree.
As a mom, I think there are three skills that I want my children to be very comfortable with. Riding a bike, skating and swimming. My three little ones have three very different approaches to swimming and I have found a large class is not in their favor. My oldest was cautious in the water. Having other children splash and goof around distracted her and scared her. We had to work hard on our own time to get her confidence up. A private class would have built her confidence so much!
Then my middle child. Oh why is it always your middle child?! She is a dare devil. She swims out too far and can't swim back in to shallow water. She is the one splashing other kids and even liked to go under the water pulling out the feet to make their heads dip under the water. She giggles the entire time until she gets herself into trouble and has had to be rescued more times than I care to count.  I was very lucky to have her swimming instructor recognize that she needed to be moved into a smaller group where they could teach her some skills on how to save herself and respect others swimming space. The more Kaylee talked about how her program works with kids like my middle, the more I had wished I had met Kaylee before. She could have worked one on one with my middle one on how to not only be a stronger swimmer but more importantly, what to do when you swim out too far. In a private lesson, again her confidence could bloom and they can tailer the lesson to teach her the skills she's looking for.
My youngest keeps me humble. Anything her older sisters can do, she thinks she can do better. She is perfect for private lessons. Fearless, determined, could work on her listening skills (did I mention she's 3?)
I think swimming is a life skill. It's something once you learn, you will always have. It's something you will need in your social life, and down the road as you become an adult. Why not give your child a place where they will learn at their own pace, in a schedule that works for your family and grow their confidence?
Give Aways!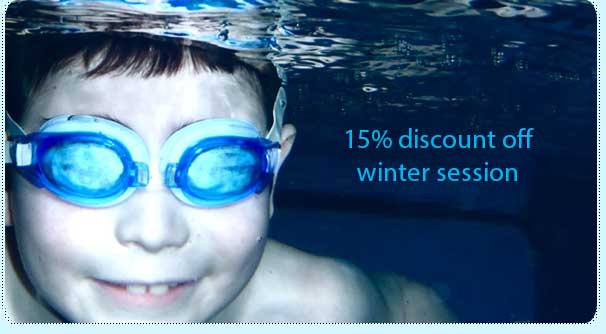 Saskatoon Swim School is giving 15% of their winter lesson on right now. Enter quick!
---
Draw Date Feb 7th.
Disclaimer: Opinions expressed belong to Saskatoon Moms and are NOT influenced in any way. Contest open to Canadian residents only.